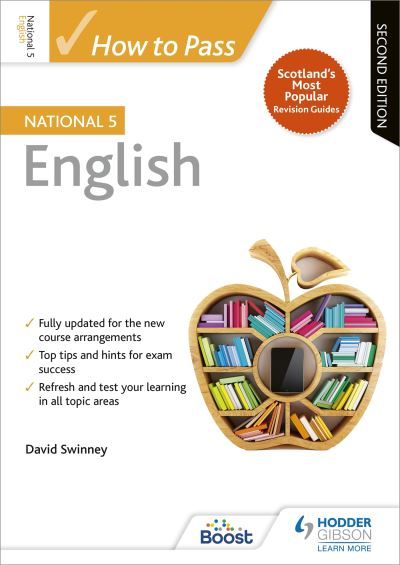 How to pass national 5 English
ISBN/Cat.No:
9781510420892
ISBN-10:
1510420894
Title:
How to pass national 5 English
Publisher:
Hodder Gibson
Format:
Paperback
Publication Status:
Available
Publication Date:
30th Mar 2018
Description
Get your best grade with the SQA endorsed guide to National 5 English. This book contains all the advice and support you need to revise successfully for your National 5 exam. It combines an overview of the course syllabus with advice from a top expert on how to improve exam performance, so you have the best chance of success.